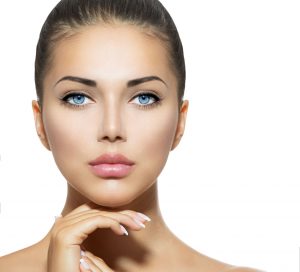 Are you a Corpus Christi resident with fine lines, wrinkles or acne scars? Are you exploring your options of dermal fillers, and unsure if the dermal filler Radiesse may be right for you? If so, keep reading as Dr. Rose of the Corpus Christi Rose Cosmetic Surgery Center explains 5 advantages of Radiesse.
1) Radiesse is Non-Allergenic.
Typically before you are injected with a dermal filler, you will undergo an allergy test first to determine if you might have an allergic reaction to the substance. Radiesse, however, is different. Because Radiesse is made up of materials that naturally appear in your body, Corpus Christi patients run no risk of having an allergic reaction to the dermal filler. Therefore, no allergy test is required before undergoing a Radiesse treatment.
2) Radiesse Treatments Are Quick.
If you're looking to make a big impact on your face, but don't have a lot of time to dedicate to a procedure and recovery, then Radiesse might be a good solution for you. Radiesse treatments are very quick – typically only 15 minutes long.
 3) Radiesse Can Fill in Fine Lines, Wrinkles, and Acne Scars.
Deep lines and wrinkles are one of the earliest signs of aging, and acne scars can bring up negative feelings of an embarrassing past. Radiesse can effectively treat all of these facial irregularities.   Radiesse is most beneficial for filling in the volume loss women have in their cheeks and men have in their midface.   When these areas are filled, they lift the cheek segment softening or removing the deep nasolabial folds (the wrinkles that appear between your nose and mouth).  Radiesse can also be used to elevate the nasolabial fold to remove deep lines and to soften acne scaring.
 4) Radiesse Can be Molded to Recontour Your Cheeks, Jaw Line, and Nose.
Corpus Christi patients should know that Radiesse isn't just a dermal filler, but it can be molded and is often used as an alternative to facial implants. If you have sunken cheeks, an irregular jaw line, or need some slight recontouring of your nose, Radiesse could be the dermal filler to provide you with the results that you desire.
 5) Radiesse Has No Downtime and Offers Long Lasting Results.
One of the biggest benefits of Radiesse is that it has virtually no downtime. You can get a Radiesse treatment in the morning, and return to work that same day. You can also resume exercise and strenuous activity the day after your Radiesse treatment. But even better than the recovery time, is the amount of time that a Radiesse treatment lasts. Corpus Christi Radiesse patients report that the dermal filler lasts between 1 year and 18 months, and sometimes up to even 2 years!
If You Have Fine Lines, Wrinkles, Acne Scars or Want Facial Recontouring, You Should Consider Radiesse.
With so many benefits to Radiesse, it's no wonder that hundreds of Corpus Christi patients have turned to Dr. Rose for the dermal filler. If you have fine lines, wrinkles, acne scars or want facial recontouring without implants, you should definitely talk to Dr. Rose of Corpus Christi's Rose Cosmetic Surgery Center to see if Radiesse is a possible treatment for you. After a consultation and facial examination with Dr. Rose, and a discussion of your problem areas and desired results, you'll know if Radiesse will be able to give you the look you want.
Call Dr. Rose at (361) 651-1200 to schedule your consultation today.