Healthy skin is essential to a youthful appearance. To help you look your best at every age, Dr. Keith Rose tailors care to your needs, drawing from a comprehensive line of advanced treatments and products.
In addition to facial surgery, Dr. Rose offers dermal fillers, and injectables such as BOTOX®, Xeomin® and Dysport®. Our Corpus Christi practice is a proud provider of ZO® Skin Health. This line of products from Dr. Zein Obagi, the world-renowned skin care expert, rejuvenates and protects the skin. Most patients achieve a smoother and more even appearance regardless of age, ethnicity, or skin condition.
Learn more about ZO products, our facial and peel treatments, and Dr. Rose's approach to care.
Protecting and Improving Your Skin's Health
Treatments for skin health are particularly important for Corpus Christi patients. Beyond the normal factors that age a person's appearance, men and women in our area also have to contend with the south Texas sun, overexposure to which can reduce the skin's elasticity and youthfulness.
During your initial consultation with Dr. Rose, he will talk with you about the signs of aging you'd like to address. You'll discuss your lifestyle and medical history to uncover contributing factors, and he'll conduct an examination of your skin to evaluate its condition.
With years of experience and an expert eye for aesthetics, Dr. Rose can recommend options specific to your needs. The Beauty Maintenance Program we offer makes treatment more strategic and affordable, helping you maintain young, healthy-looking skin over time. Our goal is to be a long-term partner in your care.
---
ZO Skin Health Products
Dr. Rose's practice also carries ZO® Medical for skin disorders and chronic conditions for Corpus Christin patients. Men and women often visit our facility specifically for ZO products, and many of our staff use them as well.
Dr. Rose frequently recommends ZO Skin Health because of the benefits it offers. The products prepare, hydrate, stimulate, repair, and renew skin. Unlike typical skin treatments, which may only affect the upper layers, ZO Skin Health works at the epidermis level.
Why is this important? Your skin may become accustomed to surface-level treatments and eventually stop responding to them, while ZO Skin Health provides continuous improvement. Dr. Rose says, "It's the only skin care line that I'm aware of that skin doesn't 'get used to' over time."
Treatment Options
ZO products fall into several categories defined by their benefits: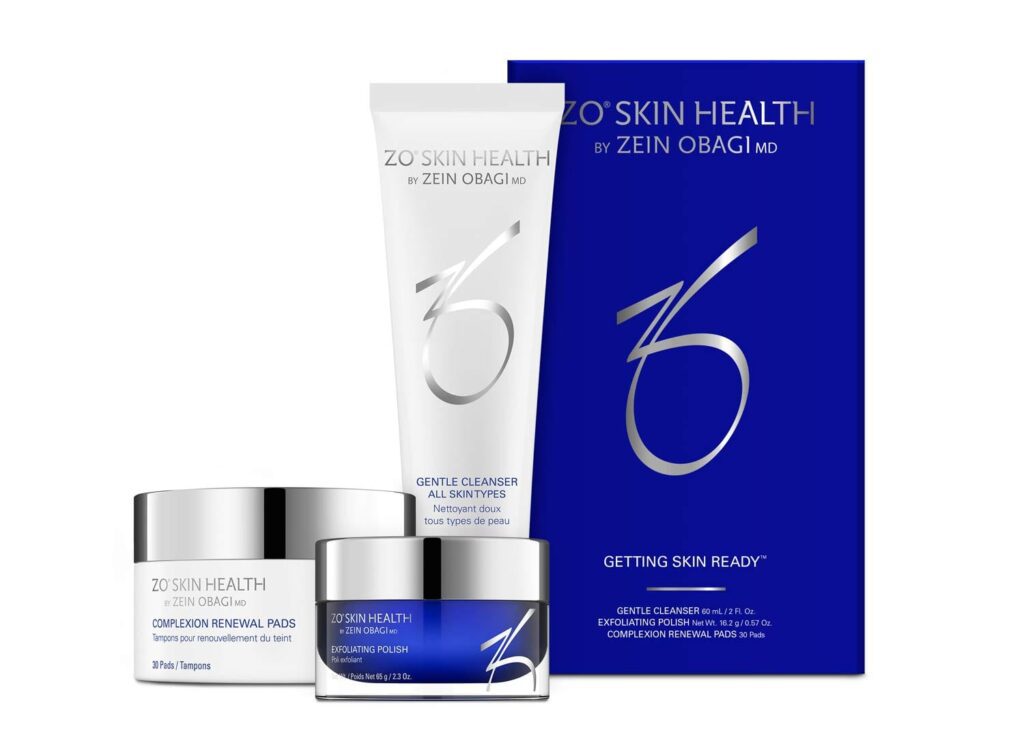 The GSR™ System
A three-step treatment to "get skin ready," it combines cleansers to remove surface debris, scrubs to eliminate dead skin, and oil control and toning products.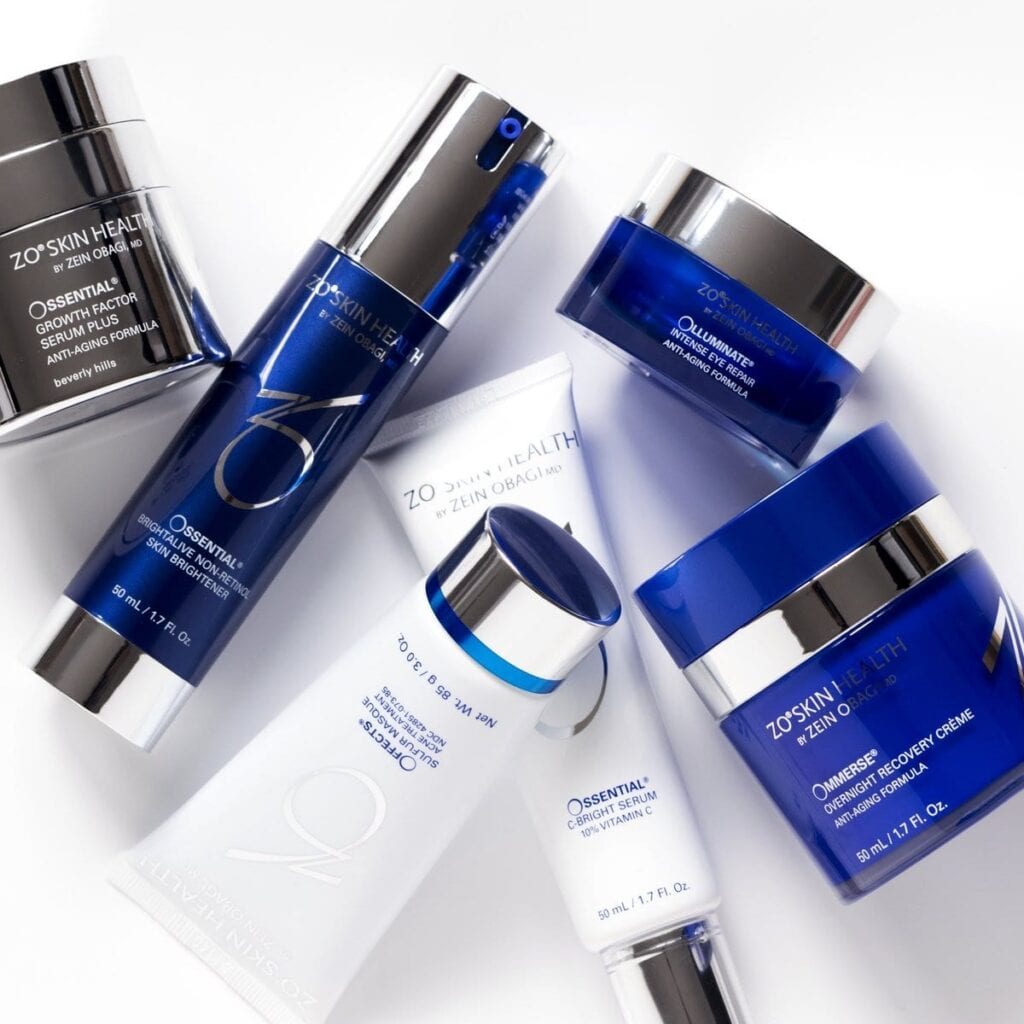 Treatment
Dr. Rose will recommend products based on your skin's condition, including daily power defense, intense eye repair, acne treatment, skin bleaching, and other options.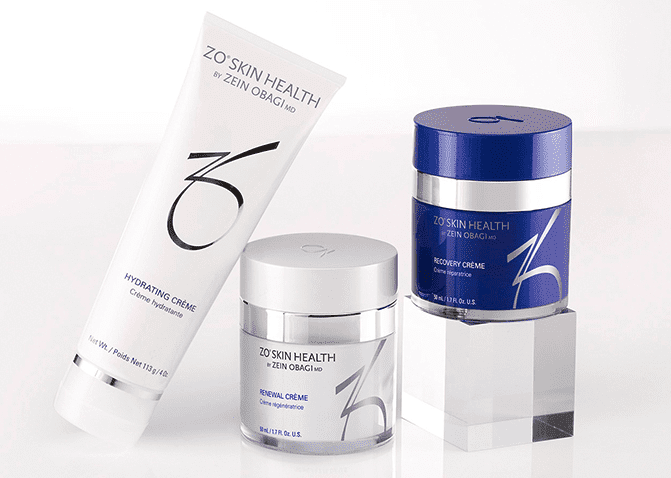 Hydration and Calming
ZO products provide hydration, anti-irritation, and anti-inflammatory benefits.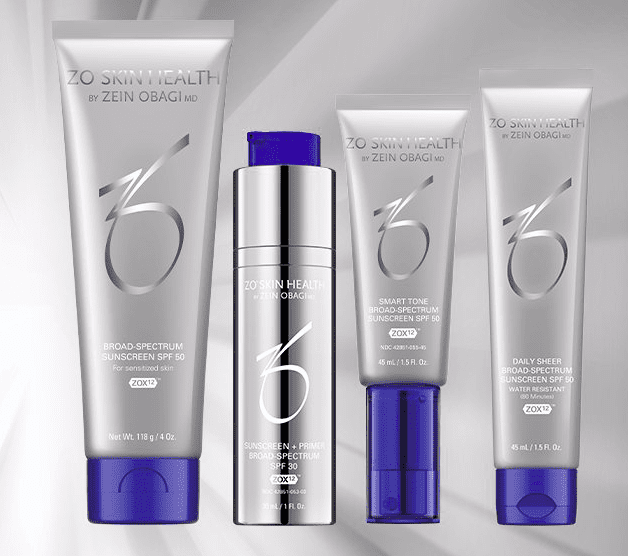 Sun Protection and Enhancers
Dr. Rose advises patients to use appropriate skin protection against harmful UVA/UVB rays. Enhancers can augment skin health for the lips, lashes, body, and hands.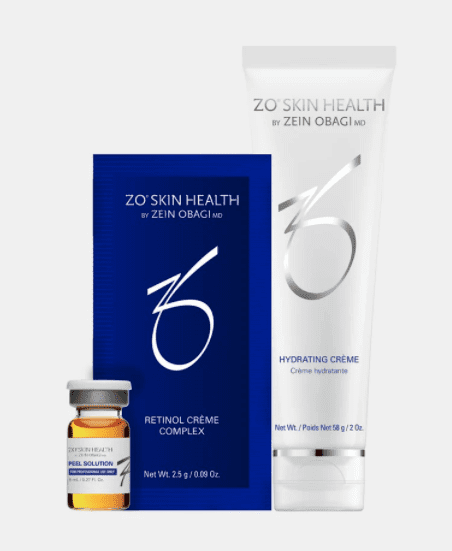 Peels
The ZO 3-Step Peel™ is an in-office treatment that can resolve melasma, acne, fine lines, large pores, and dullness. It combines:
A blend of exfoliants, retinol, and multi-action agents to treat signs of aging.
Skin barrier protection and skin renewal products.
Antioxidant and anti-irritant protection.
Peels typically take about 1 hour and require no downtime. We also provide a "lunchtime peel" in order to accommodate patients during lunch breaks for smaller applications. Dr. Rose and our team can advise you about steps to take to get the best outcome possible. We also recommend that you continue using at-home products for more lasting results.
Following your treatment, you can expect to see significantly younger-looking skin. Your visit should lead to a reduction of fine lines and blemishes and a smoother, healthier appearance.
The HydraFacial is the next generation microdermabrasion. Only HydraFacial uses patented technology to cleanse, extract, shrink pores and hydrate skin. It addresses all skin conditions:
Fine lines + Wrinkles
Elasticity + Firmness
Even Tone + Vibrancy
Skin Texture
Brown Spots
Oily + Congested Skin
Enlarged Pores
Microneedling is a minimally invasive treatment that uses minuscule needle punctures to create channels within the skin. The purpose of these tiny punctures is to create a controlled injury to stimulate the body to heal itself by generating collagen, elastin and structural fiber formation as well as induce cellular turnover.
Microneedling has been scientifically proven to improve the health of the skin and create smooth, even-colored, clear and firm skin.
Virtue® RF 
Rose Cosmetic Surgery is one of the first to offer this minimally-invasive treatment that helps stimulate the natural production of collagen for the face, neck, hands, and body. Virtue RF allows patients to combat fine lines and wrinkles, in addition to unwanted scars, including acne.  With virtually zero downtime, our team of aesthetic experts coupled with the advanced RF Microneedling platform, you'll enjoy 'filter free' and 'make-up' free photos in no time.
Offering a truly comfortable patient experience via  Virtue RF's precise robotic motor the treatment and includes the use of a compounded numbing cream and an electro current post-treatment mask to ensure an unprecedented recovery and absence of visible evidence that you had a treatment that day.  Results are immediate and improve as time passes, providing the best of both worlds.
Vivace® RF 
Similar to Virtue RF, Vivace uses the combination of microneedling and radiofrequency to jump-starts your body's cell-regeneration process to improve fine lines, wrinkles, discoloration, and scarring. During each treatment a triple-peptide glide serum is used, which contains naturally occurring amino acids Adiponin and Syndermin; powerful tripeptides that deliver advanced skincare benefits and are the building blocks of great skin. The treatment finishes off with a cooling peptide mask to provide you with superior, natural-looking results.
---
Laser Hair Removal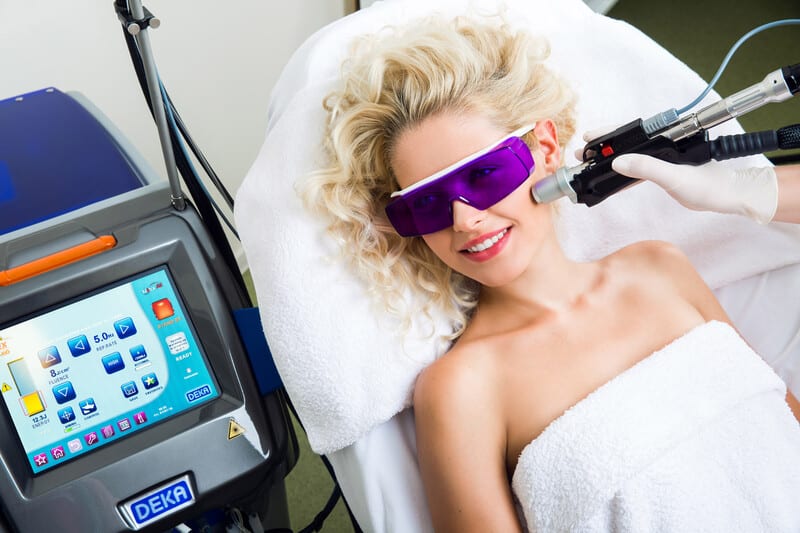 Rose Cosmetic Surgery is proud to offer laser hair removal, unlike any other laser treatment available. With our patients' needs in mind, we conducted extensive research which led us to the Motus AX. It is the first, high-speed Alexandrite laser that makes it possible for even darker skin types to benefit from the effectiveness of this laser type. This breakthrough is possible because of Moveo technology — a handpiece that delivers fast, more efficient energy to destroy the hair in a way that is painless and free from side effects.
Here are the important facts you need to know about our new Motus AX laser:
Faster Hair Removal
Fewer Treatments compared to traditional laser hair removal
Treats Light & Dark Skin-types
More Comfortable Treatments
---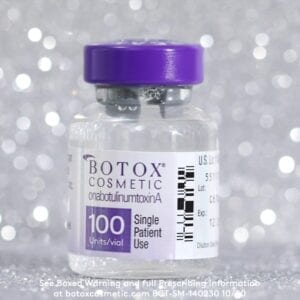 BOTOX®
BOTOX works by paralyzing the tiny muscles that form animation lines and wrinkles. Dr. Rose uses the treatment to improve areas such as:
The forehead.
The glabella region (the "elevens" between your eyebrows.)
Crow's feet at the corner of the eyes.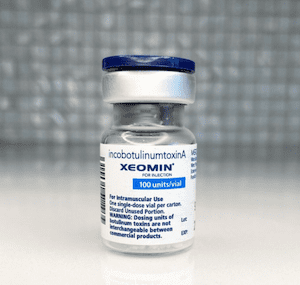 XEOMIN®
Xeomin has just one ingredient: botulinum toxin A. This treatment is considered a "naked" neurotoxin because of its purity. This also treats same areas as Botox.
DYSPORT®
Dysport is primarily used for correcting glabellar lines, the frown lines between your eyebrows. Dysport is a great option for those who have moderate to severe frown lines.
Schedule A Consultation
Everyone's skin care needs and goals are unique, therefore it is recommended that you come in for a consultation. Dr. Rose will provide his recommendation for the best course of action to get the results you desire. Schedule an initial consultation by calling (361) 651-1200.
Educational Videos on Skin Health