A mommy makeover at Rose Cosmetic Surgery isn't about having the body you deserve. It's about having the body you desire. Dr. Keith Rose offers a collection of procedures that beautifully rejuvenate your features, including your breasts, tummy, and hips. He tailors each mommy makeover in Corpus Christi to the patient's goals and needs, providing guidance based on his years of experience in plastic surgery.
Learn more about Dr. Rose's work and why hundreds of women have turned to him to achieve their personal aesthetic vision.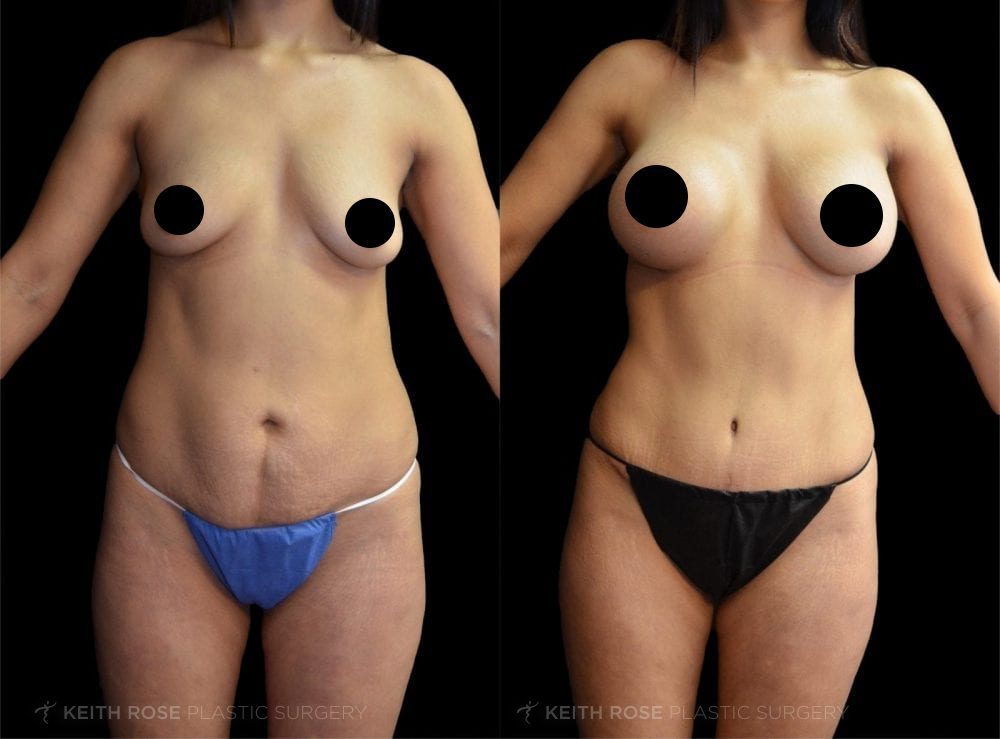 Natural. Youthful. Sexy.
When Dr. Rose conducts mommy makeover surgery for Corpus Christi patients, he focuses on accomplishing their goals. It's their priorities, their concerns, and their standard of beauty that matter, and he allows these aspirations to shape his recommendations.
Maybe your goal is…
Restore Your Shape with a Mommy Makeover
A mommy makeover is about having the body you desire. If you have lost volume in your breasts or you cannot get those last few inches of stubborn fat to leave your abdomen after pregnancy, call Dr. Rose today to learn more about how a mommy makeover can restore your pre-pregnancy shape!
Mommy Makeover may include:
The Mommy Makeover Experience
Get started by scheduling a consultation with Dr. Rose. During your visit:
Share details about how you want to look. Your goals are ours as well.
Consider bringing in photos. These can be images of yourself before pregnancy or of other people whose features you'd like to have.
Ask the questions you have about surgery. Dr. Rose encourages his Corpus Christi mommy makeover patients to explore procedures fully.
Mommy makeover procedures take place in either a local area hospital under general anesthesia or in our state-of-the-art surgery center under conscious sedation. The latter option costs significantly less, and patients tend to prefer the private and personal setting our facility offers.
The length of your procedure and recovery will depend on the number and type of procedures you have. Some patients can have multiple procedures during a single operating session, while others benefit from multiple surgeries.
Beautifully Renewed
Your outcome with a mommy makeover depends on the aims that you've discussed with Dr. Rose. For some women, it's subtle, natural-looking, and graceful rejuvenation, restoring their body to an earlier and more beautiful state. For others, it's transformation: achieving the look they've always wanted.
Whatever your vision of success, we encourage you to begin your exploration with us and look forward to helping you achieve your goals.
Contact Dr. Rose for a Mommy Makeover
Dr. Keith Rose provides mommy makeovers to help his patients gain the body they desire in Corpus Christi. Come learn whether this treatment plan is right for you. Schedule your mommy makeover consultation at Rose Cosmetic Surgery online or by calling (361) 651-1200.