Tummy tuck surgery can give you a tight, sexy belly and a beautiful body contour. The procedure removes excess skin and fat and tightens your abdominal muscles, creating a leaner, flatter stomach.
Dr. Keith Rose offers patients in Corpus Christi tummy tuck surgery to achieve their personal aesthetic goals after significant weight gain and loss. It's particularly popular among women who want to get back their pre-pregnancy figure.
If you'd like a firmer mid-section with a natural-looking, attractive appearance, you might be a good candidate for tummy tuck. Learn more.

Committed to "Wow" Results
Tummy tuck can make a huge difference in the way people look and feel by restoring the contour they had in earlier years. A "wow" is Dr. Rose's goal, whether it's your reaction when you see your flatter, firmer figure in the mirror or it's the way people respond to your new body.
The attention these results attract will be for all the right reasons. Dr. Rose has years of experience as a residency trained plastic surgeon and brings to each procedure an eye for aesthetic detail. He also takes care in placing incisions where scars will be unnoticeable in lingerie and bikinis. This background and approach help him produce the most natural-looking results possible.
Lose Inches with a Tummy Tuck
If you have been working hard to lose those last few inches of stubborn pockets of fat around your mid-section with no luck, it might be time to consider a tummy tuck. Call Dr. Rose today to learn more about how a tummy tuck can help you achieve your goals!
How Dr. Rose Creates a Flatter, Firmer Belly
Start with a consultation about tummy tuck. Our Corpus Christi practice is sized to provide you with individual attention and care, and we offer most procedures in our surgery center.
During your visit, you'll talk about what you want to accomplish and have the opportunity to ask Dr. Rose questions about tummy tuck surgery. He will also take the time to compare options for your procedure and make recommendations based on your goals and needs, including: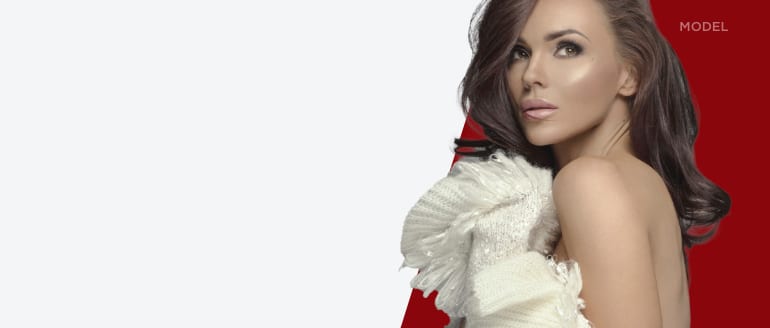 Address all of your problem areas at one time!
GET A MOMMY MAKEOVER
One all-inclusive procedure can help you get the body of your dreams!
Your Experience with Tummy Tuck
Depending on whether you are having a full or mini-tummy tuck and based on some of the other factors described above, surgery can take anywhere from 2 to 4 hours. You can expect to go home the same day as your procedure.
Tummy tuck can offer outstanding results where diet and exercise may not have succeeded. To get the optimal results possible, expect about 3 weeks of recovery time. Dr. Rose and our medical staff can answer questions you may have along the way.
Following your procedure, you should quickly notice an improvement in the aesthetics of your appearance. Expect a flatter belly that compliments your figure and a body you're ready to show off.
Firm. Fit. Fantastic. Schedule a consultation about tummy tuck with our Corpus Christi offices by calling (361) 651-1200.