Look and feel like your most beautiful, sexy self with a procedure in Corpus Christi that adds fullness, restores youthfulness, and highlights your femininity. With breast augmentation surgery, Dr. Keith Rose of Rose Cosmetic Surgery focuses on creating the prettiest, most natural-looking results possible. He brings years of experience and an artist's eye to each procedure, and his focus on patient satisfaction helps women achieve the outcomes they desire.
Learn more about his approach and his commitment to your care.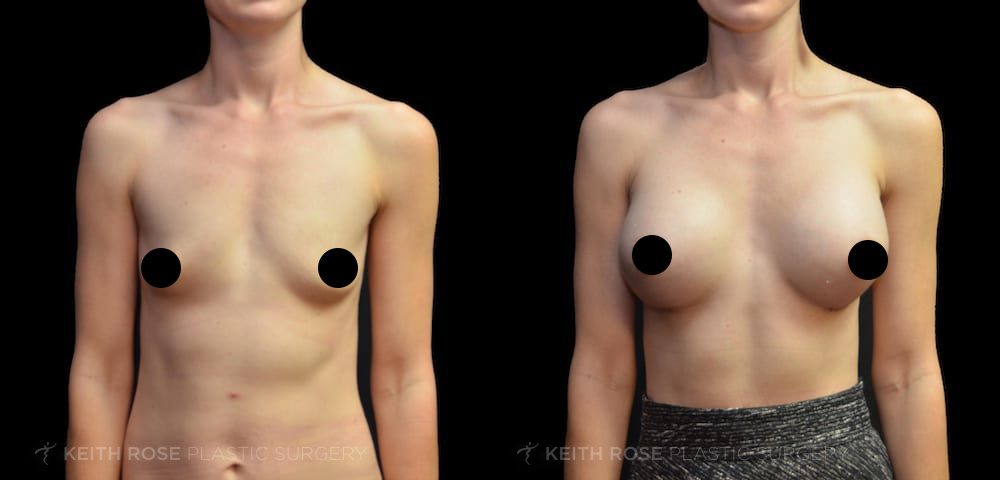 Attractive. Captivating. Personal.
Some of Dr. Rose's patients in Corpus Christi want breast augmentation to restore fullness they may have lost. Others want to fulfill the vision they've always had for themselves and the way they want to look: beautifully curvy.
Whatever is driving your decision, Dr. Rose will support your goals. This might mean:
Unfortunately, there are plenty of surgeons who don't think this way. They conduct "their" breast augmentation procedure based on their idea of what patients should look like. As a result, they sacrifice the patient's vision.
"Breast augmentation should be about giving women the appearance they want," Dr. Rose says. The approach he takes requires more time and individual attention, but it's also one that aligns his goals with those of his patients.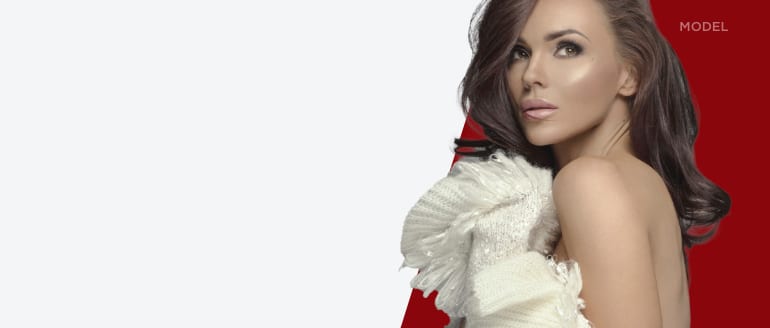 Increase the size of your breasts and contour your body at the same time!
GET A MOMMY MAKEOVER
Address the shape of your body during one surgical event!
Planning for Beautiful Results
Schedule a consultation with Dr. Rose in Corpus Christi to discuss breast augmentation. During your visit, you'll talk about what you want to accomplish, whether combining breast augmentation with other procedures can enhance the results, and how Dr. Rose can help you. As part of the process:
Dr. Rose will take measurements to guide his surgical decisions, recommend the implant type to use in your breast augmentation, and talk about what the procedure can achieve.
Increase Your Size with Breast Augmentation
At Rose Cosmetic Surgery Center, Dr. Rose always provides beautiful, natural-looking results for his patients through breast augmentation. If you have lost volume after pregnancy or breastfeeding, or you are simply unhappy with the size of your breasts, let Dr. Rose help! Call him today to schedule your initial consultation!
Your Experience with Breast Augmentation
Patients travel from Corpus Christi, Austin, Dallas, Houston, and throughout Texas to have Dr. Rose conduct their surgery. Our staff can assist you in scheduling your procedure and arranging accommodations if necessary.
Dr. Rose performs procedures in a local hospital under general anesthesia or in our State of the art surgery center under conscious sedation. With the latter option, you'll appreciate our intimate setting, highly-trained surgical team, and attentive care staff.
Breast augmentation surgery can take anywhere from 1-2 hours depending on your goals and needs. Afterward, most patients are back to work in less than a week and can resume moderate exercise at 3 weeks and heavy exercise after 6. Our medical team will advise you about other guidelines for a comfortable recovery.
Implant Types for Breast Augmentation: Which is the Best for Me?
Silicone Breast Implants
Silicone implants come in a wide range of shapes and sizes to complement existing breast tissue and create stunning, natural-looking results. Silicone gel is similar to the texture and density of natural breast tissue, so it feels soft and pliable, moving with your body. The consistency helps to reduce the appearance of wrinkles or ripples, and silicone implants weigh less than saline implants, reducing the risk of downward displacement. Because they are pre-filled, a larger incision is required for placement, but it can be hidden within the breast crease. Silicone implants are FDA approved for patients age 22+.
Saline Breast Implants
Saline implants are made of a shell that is filled with sterile salt water after it is inserted into the breast pocket. This provides some flexibility to adjust the volume and refine the size of the implant to improve balance and symmetry between the breasts. Saline implants are firmer, and rounder than silicone implants which can create a fuller appearance, and they are not as pliable as silicone implants. A smaller incision is used because the shell is not pre-filled. Saline implants are FDA approved for patients age 18+.
Breast Augmentation with Fat Transfer
A natural option for enhancing the size of the breasts is by transferring fat from other areas of the body to the breasts. Liposuction is used to harvest fat cells and tissue from the abdomen, thighs, flanks, or arms, slimming these areas and in turn adding up to one cup size of additional volume to the breasts. They look, feel, and move very naturally, and there is virtually no visible scarring. However, major fluctuations in weight can change the appearance of the breasts, and over time, the body may reabsorb some of the fat.
---
Recovery from the Procedure
After surgery, a compression bra or bandages will be applied to support the implants, improve circulation, and reduce swelling. Pain relievers can be used to minimize any discomfort. Many women return to work and resume normal activities within a week, but strenuous activity and heavy lifting will be limited for about six weeks.
You are in Good Hands with Dr. Rose
Dr. Keith Rose takes the time to listen to your concerns and goals, review your options, and create a treatment plan to help you achieve the results you love. He is committed to delivering natural-looking and aesthetically pleasing results that complement your figure and boost your confidence.
Learn more about what's possible with breast augmentation at Rose Cosmetic Surgery, and take your first step towards a fuller, more beautiful appearance. Schedule your breast augmentation consultation in our Corpus Christi office online or by calling (361) 651-1200.