Lift—along with shape and fullness—is one of the defining traits of beautiful breasts. A breast lift at Rose Cosmetic Surgery restores the nipple to a higher position, creating an overall prettier and younger-looking appearance. Breast lift surgery is not just one technique but a collection of different approaches, each of which offers benefits for different types of patients in Corpus Christi. Dr. Keith Rose leverages his experience and education in these techniques—along with an understanding of his patients' goals and needs—to produce outstanding, attractive results.
Perky. Shapely. Youthful.
Breasts look "lifted" and younger when the nipple is at or near the level of the breast's fold. However, several factors can affect the nipple's position as well as the fullness of the breast, including weight loss and gain, pregnancy, breastfeeding, and aging.
Dr. Rose offers Corpus Christi patients breast lift as a way of:
Moving the nipples back to their more youthful position.
Reducing the size of large areola.
Restoring breast volume for a younger-looking, firmer shape.
These improvements can give you natural-looking, fuller, and more beautiful breasts.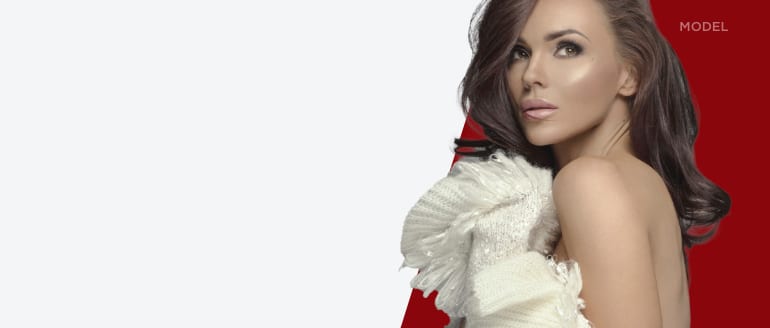 Lift your breasts and increase their volume, too!
GET A MOMMY MAKEOVER
Enhance your overall silhouette in one single surgery!
How Do You Want to Look?
One of the qualities that distinguishes Dr. Rose's work as a plastic surgeon is that he invests the time to learn what you want out of your procedure. Understanding your vision and setting proper expectations is how he makes surgery more successful.
For some patients, the goal is younger-looking breasts. For others, it's smaller nipples or increased volume. Dr. Rose can use a variety of techniques to achieve each result.
The surgical plan he develops for your breast lift will depend on how you want to look and your physical requirements, such as your breasts' volume and the frame of your body. Variations include:
A standard mastopexy to reposition the nipple to a higher, more youthful location.
In the right patient, a Benelli lift (doughnut / crescent lift). This type of breast lift offers fullness and nipple repositioning with minimal scarring.
Breast implants. Often, Dr. Rose can restore the position of the nipple just by adding fullness.
Dr. Rose utilizes Mentor® Silicone Gel Implants or the Mentor MemoryShape® system when he places breast implants. He recommends MemoryShape implants for their low incidence of complications, more natural appearance, and improvement in sagging, and he has received additional specialized training in the system's use.

Your Experience with Breast Lift
Dr. Rose conducts breast lift at either a local Corpus Christi hospital or at our state-of-the-art facility. Many patients prefer the latter since it is a familiar and professional environment staffed by our caring medical team.
Your breast lift surgery should take about 2 – 3 hours depending on the approach Dr. Rose uses. After the procedure, most patients need about 1 week off from normal daily activities. Dr. Rose can advise you about steps to take to make your recovery more comfortable.
By the end of their recovery, Dr. Rose's breast lift patients typically benefit from beautiful, natural-looking rejuvenation. His procedure helps them achieve their personal aesthetic vision by restoring their breasts to a more youthful, feminine state.
Learn more about what breast lift can do for you. Schedule your consultation in Corpus Christi by calling us at (361) 651-1200.